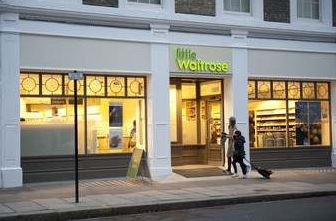 UK grocery operator Waitrose announced the launch of its 'Little Waitrose' convenience store banner today (28 January).
The retailer said it would trial the 3,000 square foot store, which is based on Old Brompton Road in west London to gauge consumer reaction to the potential new sub-brand. Waitrose said it is testing the banner to help shoppers differentiate its convenience format from the rest of its store estate.
It added that "Little Waitrose was the overwhelming choice of the customers" it spoke to to find out "what they felt best captured the brand and offer".
The format of the store will be the same as its other existing convenience stores in Fitzroy Street, Cambridge and Spinningfields, Manchester.
If the trial is successful, it plans to re-brand its Fitzroy Street and Spinningfields shops and roll out the name on all future smaller convenience stores.
Waitrose's director of store development Diana Hunter said: "We are really excited by the reaction we have already had to our 'Little Waitrose' shop and if our customers continue to respond as they have done in the last 24 hours, we will certainly be introducing the brand to more of our smaller convenience shops."
The company said it planned to open 28 convenience stores this year, adding to the 13 it already operates, with some of them expected to be under the Little Waitrose banner.