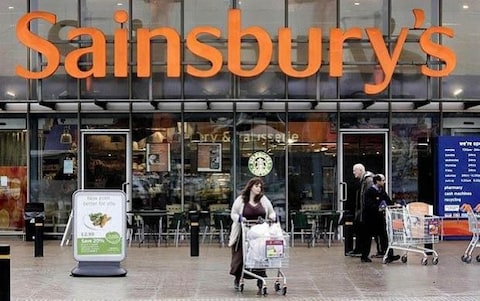 Diana Hunter, Sainsbury's future stores senior manager
It is enough to send every supermarket shopper off their trolley: you arrive home from traipsing around the aisles only to discover that you have forgotten the lavatory paper, the light bulbs or the dustbin liners.
That, however, could be a thing of the past thanks to a new device that claims to make the traditional shopping list obsolete.
Sainsbury's is testing the "Pocket Shopper", a personal infrared scanner that it believes will replace those written lists, invariably missing a key item or lost on the way to the store. If successful, the scanners will be launched at stores across the country.
The battery-powered device works by scanning barcodes printed on the packaging of thousands of household goods. Consumers will swipe the egg-shaped scanner across barcodes at home before they throw away empty packages, thus recording what needs to be replaced.
The scanner – which fits on to a key ring and can remember up to 150 items – can then be linked to a computer so that a shopping list is printed at the store or forwarded to the supermarket's internet delivery service.
The scanner can also be handed to Sainsbury's staff so that they can pick up the goods from the store's shelves.
Greg Dawson, a spokesman for Sainsbury's, said: "We interviewed a number of our customers and found that the innovations they most wanted were those that made shopping easier."
Failing to buy important items was the most common irritant, with nine out of 10 Sainsbury's shoppers admitted that they regularly forgot at least one item.
He added: "People can carry the scanner with them all the time. Then, if they see an item they like, they can swipe the barcode. They might be at a dinner party and enjoy a particular bottle of wine or even hear a compact disc and add them to their shopping list."
The Pocket Shopper is being given a trial at a Sainsbury's branch at Hazel Grove, Manchester, which the company uses to test new marketing concepts. About 200 customers will be using the device, developed by a company called Symbol, over several weeks in the pilot project.
If the trial is successful, the company, which serves more than 11 million customers a week, will introduce the device at most of its 436 stores. Sainsbury's has yet to decide whether it will charge customers for the device.
Diana Hunter, Sainsbury's future stores senior manager, said: "This new gadget means that customers should never leave anything off their shopping list again. They will no longer need to carry around pieces of paper, which are so easy to lose."
Psychologists specialising in consumer behaviour, however, were sceptical that the device would end the habit of scribbling down lists on bits of paper.
Dr Joan Harvey, a psychologist at the University of Newcastle, said: "This device will not totally replace the shopping list but it sounds as though it will make life a bit easier for people who find shopping a chore rather than a pleasure.
"There will be many people who still want shopping lists because it gives them the illusion that they are making a choice about brands. Most people think they are making informed choices when they really tend to revert to basic brand loyalty."
Dr David Lewis, another consumer psychologist, said: "This device will be very useful for the store's marketing strategy. It helps them know exactly which items and brands shoppers regularly choose.
"The microchip is a very great invention but a piece of paper and pencil, which cost just a few pence, are probably just as good."
He thought the Personal Shopper might appeal more to female than male shoppers: "Men tend to buy on impulse, just choosing things that appeal to them at a particular moment, whereas women are much more methodical."
Shoppers at a Sainsbury's store in Stratford, east London, were more enthusiastic about the electronic shopping list. Susanne Leaman, 51, a lecturer, said: "I did make out a shopping list today but I forgot it. I need them because I'm always forgetting things.
"I would use this new device if it was of use to me, particularly if it helped me to find out what was in the store. They never know what they've got in here."
Vicky Andritsos, 33, a scientist, said: "I never use shopping lists because I don't do weekly shops; I usually go two or three times a week. I would try it but it would have to make life easier, otherwise it will be a waste of time and money."
Carina Embeita, 29, a lecturer in psychology, said: "I have to use shopping lists otherwise I would buy too much. It helps me to control myself, especially as there are always so many good offers.
"Sometimes I make lists and then leave them at home, so this new thing would be worth trying."
Frederick Price, 70, a retired mechanic who shops twice a week at Sainsbury's, said: "I never use shopping lists. I just try and remember everything, and of course you do forget things, so this gadget might be worth a try. It can't do any harm."
Rivals of Sainsbury's said that they were monitoring the experiment. A Tesco spokesman said: "I am not aware that we are developing along these lines. It sounds good, though."
Some Safeway stores already use personal scanners so that staff can select items and take them to the checkout for customers but the scanners are not taken home.
A Safeway spokesman added: "We did look at similar technology to this but decided against introducing it as we do not have a home delivery service."